Have you ever wondered where Gaudí got his ideas and inspiration from? Well, I wouldn't be surprised if he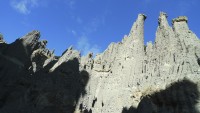 had travelled around New Zealand, checked out the area around Wellington and stayed at the beach house for a creative retreat at some stage in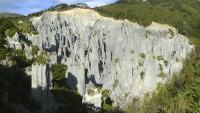 his life.
The Putangirua Pinnacles remind me sooo much of "Sagrada Familia" in Barcelona, it's impressive. If I didn't know the "Sagrada Familia", I would have thought I landed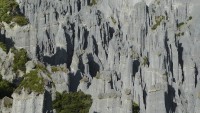 somewhere else in the universe.
It was just one of these week-end road trips…
Read  more about the Putangirua Pinnacles and the Clay Cliffs.