Have you ever wondered where Gaudí got his ideas and inspiration from? Well, I wouldn't be surprised if he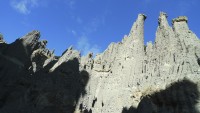 had travelled around New Zealand, checked out the area around Wellington and stayed at the beach house for a creative retreat at some stage in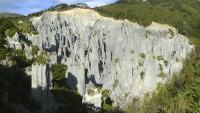 his life.
The Putangirua Pinnacles remind me sooo much of "Sagrada Familia" in Barcelona, it's impressive. If I didn't know the "Sagrada Familia", I would have thought I landed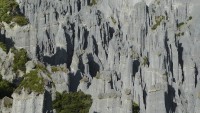 somewhere else in the universe.
It was just one of these week-end road trips. Kitesurfing at Lake Ferry. Burger and beer at the Lake Ferry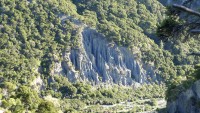 Hotel afterwards…what an amazing day. I googled what else there is to do, found this place called Putangirua Pinnacles, and checked it out.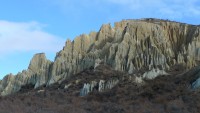 I haven't expected to be wowed. These pinnacles are just amazing, they really look like the Sagrada Familia. Make sure you do all the tracks. To the outlook, to the inside…every angle gives anot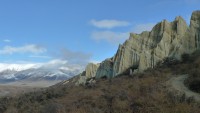 her impression and is just fascinating. How can nature do something like this? There is a camp ground just down by the river.
A little further, you can find the seals and the lighthouse at Cape Palliser. And on your way back through Featherston, watch out for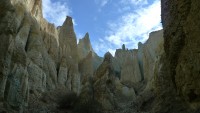 that cheese shop. Featherston has nothing, but it has that cheese shop, and it's amazing!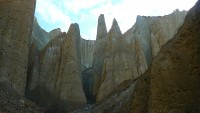 By the way – the South Island has some competition going on, the Clay Cliffs. They are impressive, too, definitely check them out! Unfortunately, it's just not the same as our pinnacles around Wellington area. Sorry, South Island. Only half points this time. 🙂