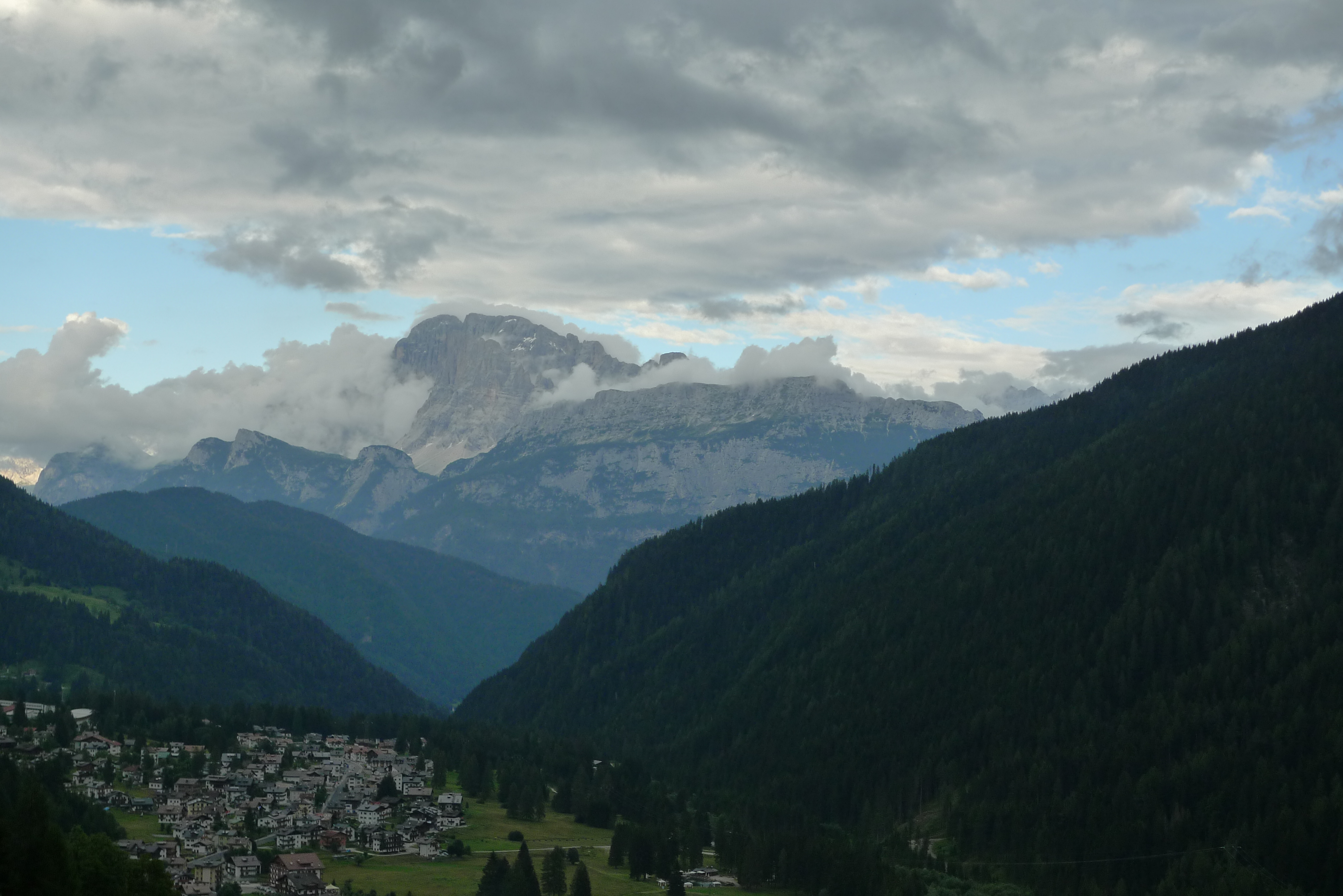 It's not the German Autobahn. But Italy does have motorways. You can make it pretty quickly southwards through the Alps to South Tyrol, direction lakes and Mediterranean Sea. This time, I don't want to arrive quickly, it's silky-way day – let's discover. On my way to a wedding in Bolzano, I turn left at Bressanone, five and a half hours way round via the Dolomites. Fantastic skiing area in the winter, I decide to have a look during the less touristy-packed season.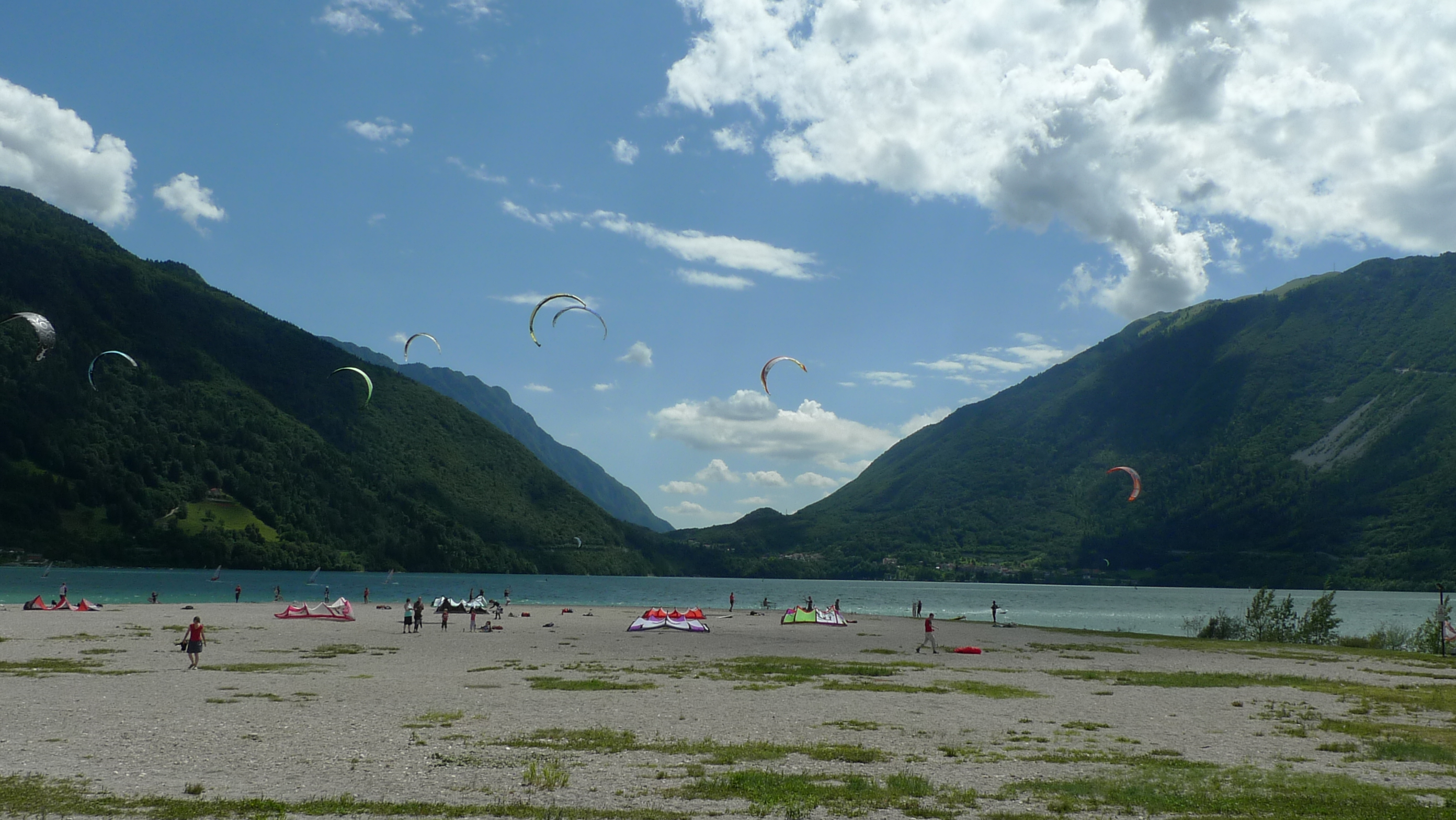 Scenic and – windy – roads. At the end the reward: Lago di Santa Croce in the Belluno area – and it stays: windy. I don't know how many times I thought I'm almost there, and my intermediate destination Farra d'Alpago must be just around the corner. It's some when mid July, and maybe maybe the really last occasion between March and September to have pretty good wind conditions. And I do: have a short, but nice kite session. The lake is turquoise, embedded in fantastic mountain scenery, the typical thermical wind is out, and it's even sunny. Perfect to make my day.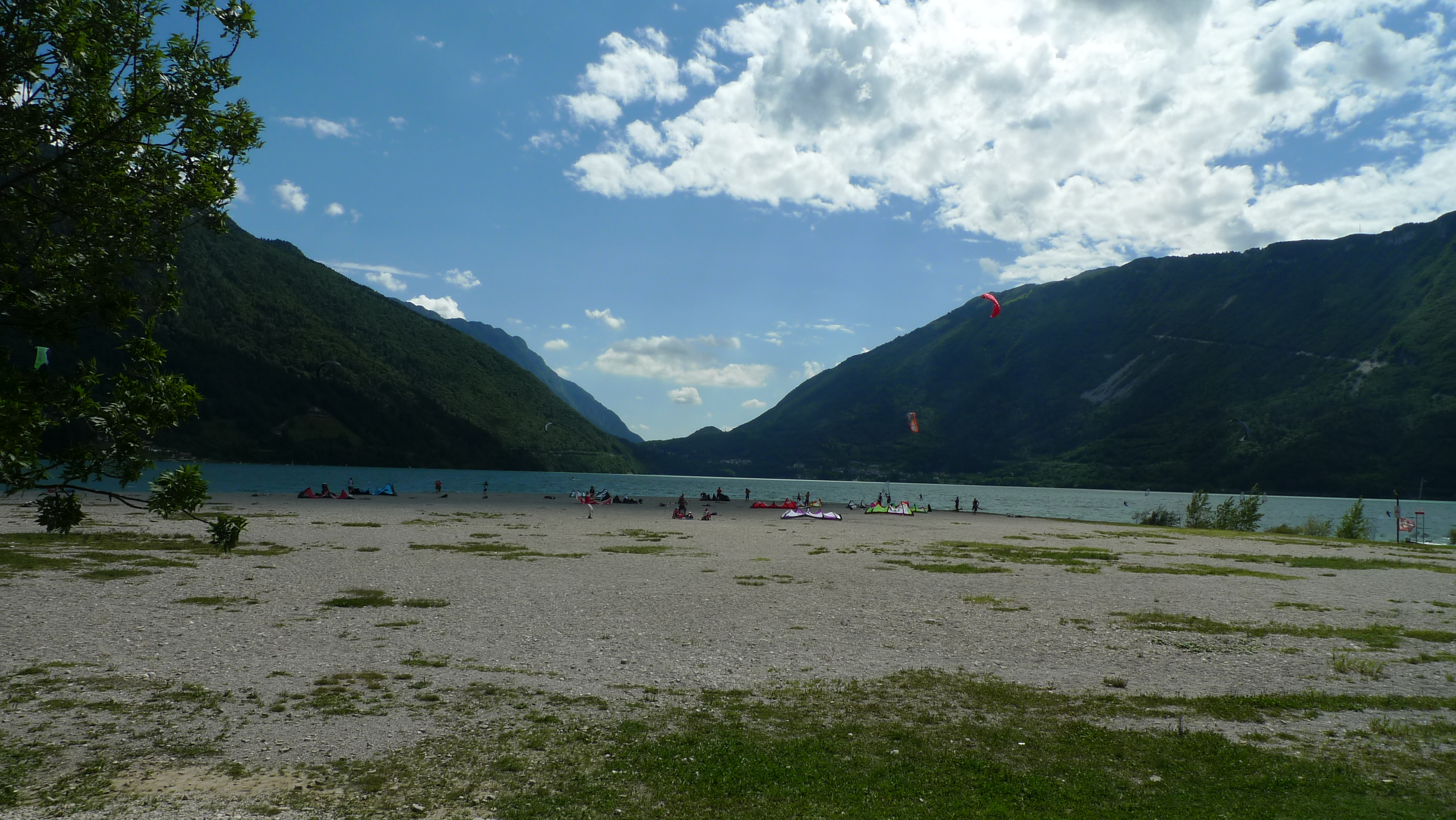 The lake is known for sometimes not having enough water, being packed with kiters during the week-ends, and for everybody concentrating downwind next to the beach because of onshore wind. It's not as negative as that. I have seen it only during the week. But the beach has a peninsula kind of shape, so that you can take off sideshore on its sides. When a lot of people are kiting and windsurfing, it's for sure recommendable to kite upwind straight away to get away from the crowds. As for the water, the dam seems to have provided more water at all times for the last two years already. It is full and beautiful when I am there.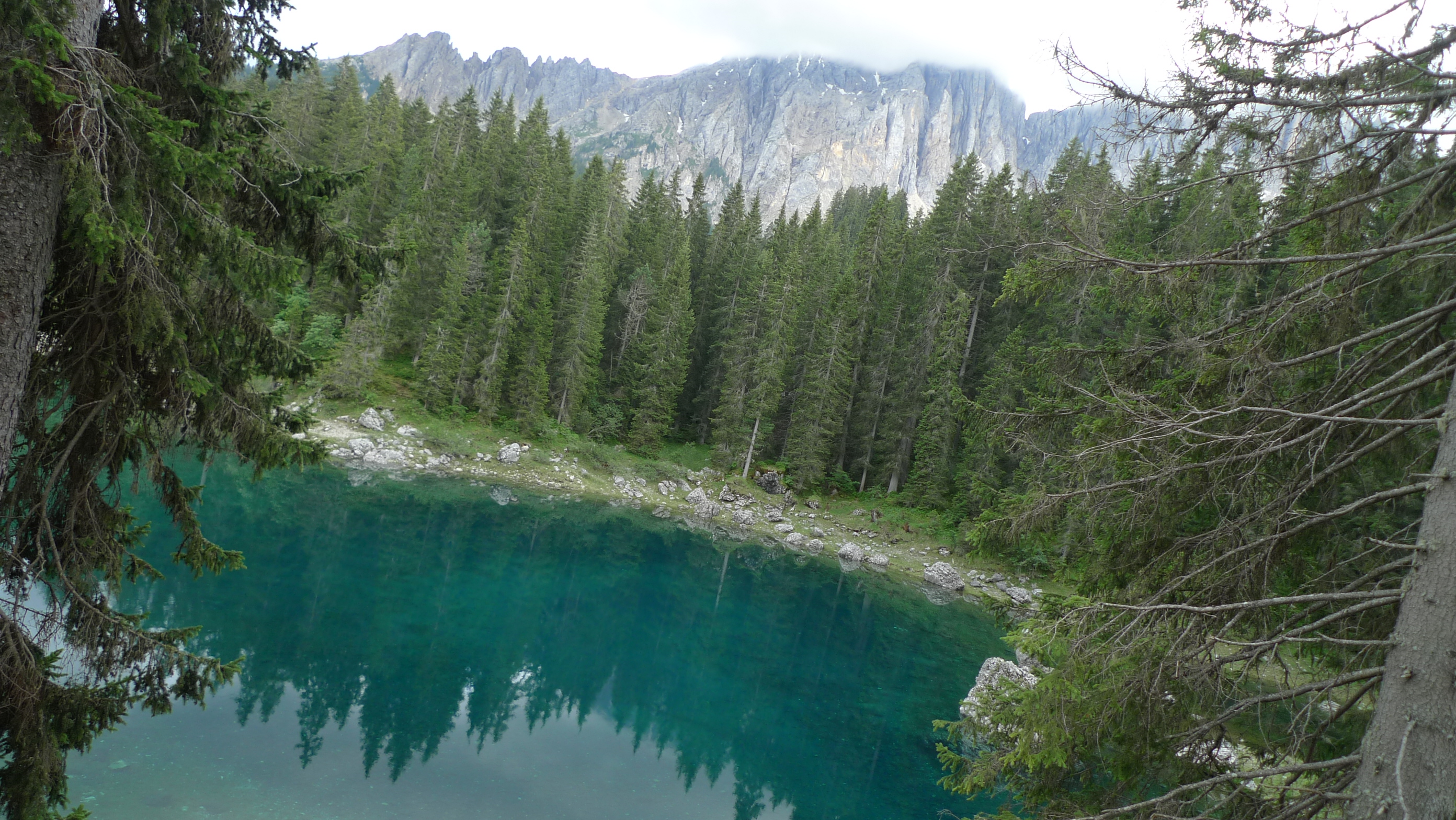 There are a couple of kite schools based at the beach campground Sarathei. They help each other out and make it an enjoyable kitesurfing atmosphere. Some kite school is leaving the place till September just after this last kiting session.  I hire some gear from www.schneeflocken -rocken.de. Very recommendable, these guys. They give useful tips, are present at the beach to help launch and land your kite, just live their sport in an easy-going way and are great company.
By the way: close to Lake Santa Croce, there is Lago Morto which works with the same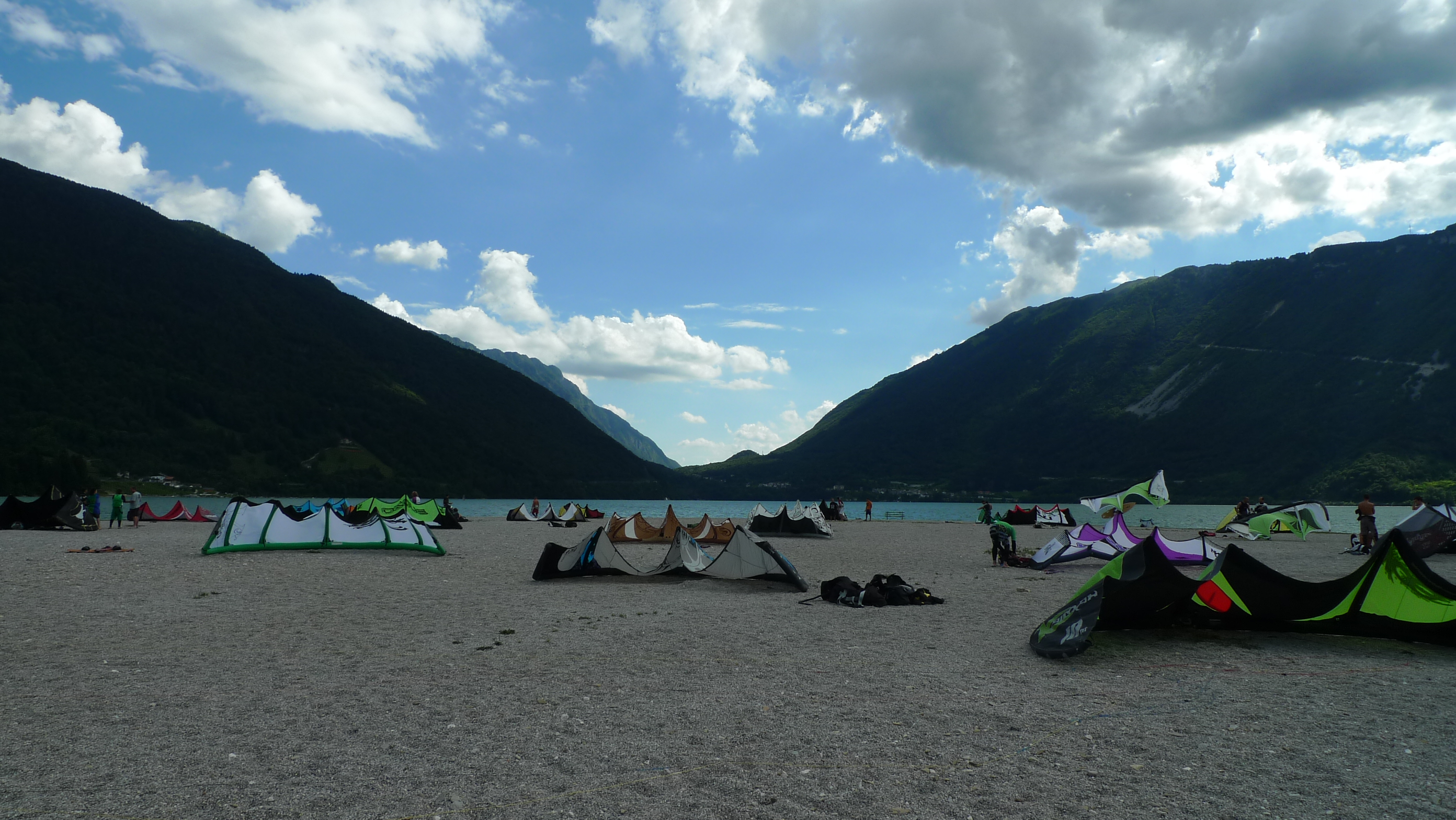 morning "Vento" as Lake Garda. Gusty and onshore, but it's good for a before-breakfast-session.
To make a long story short: The long way round is more than worth it, my expectations are by far exceeded, and I fall in love with the place. Just make sure you go to Lago di Santa Croce during the week, profit from the convivial campground, set up your gear in the morning and only pack together in the evening – always prepared for the next breeze.