I'm driving. Flat countryside, wearing sunglasses, beautiful weather, direction seaside. No, it's not Southern Europe this time, it's Germany. Unusual for me to write an article about Germany as I feel more on travels when abroad. But actually, Germany is very different in all parts, and its diversity well worth discovering. And yes, there is a lot of kiting here, too. The North of Germany has quite a bit of coast line along the North and Baltic Sea, and lots of charming islands.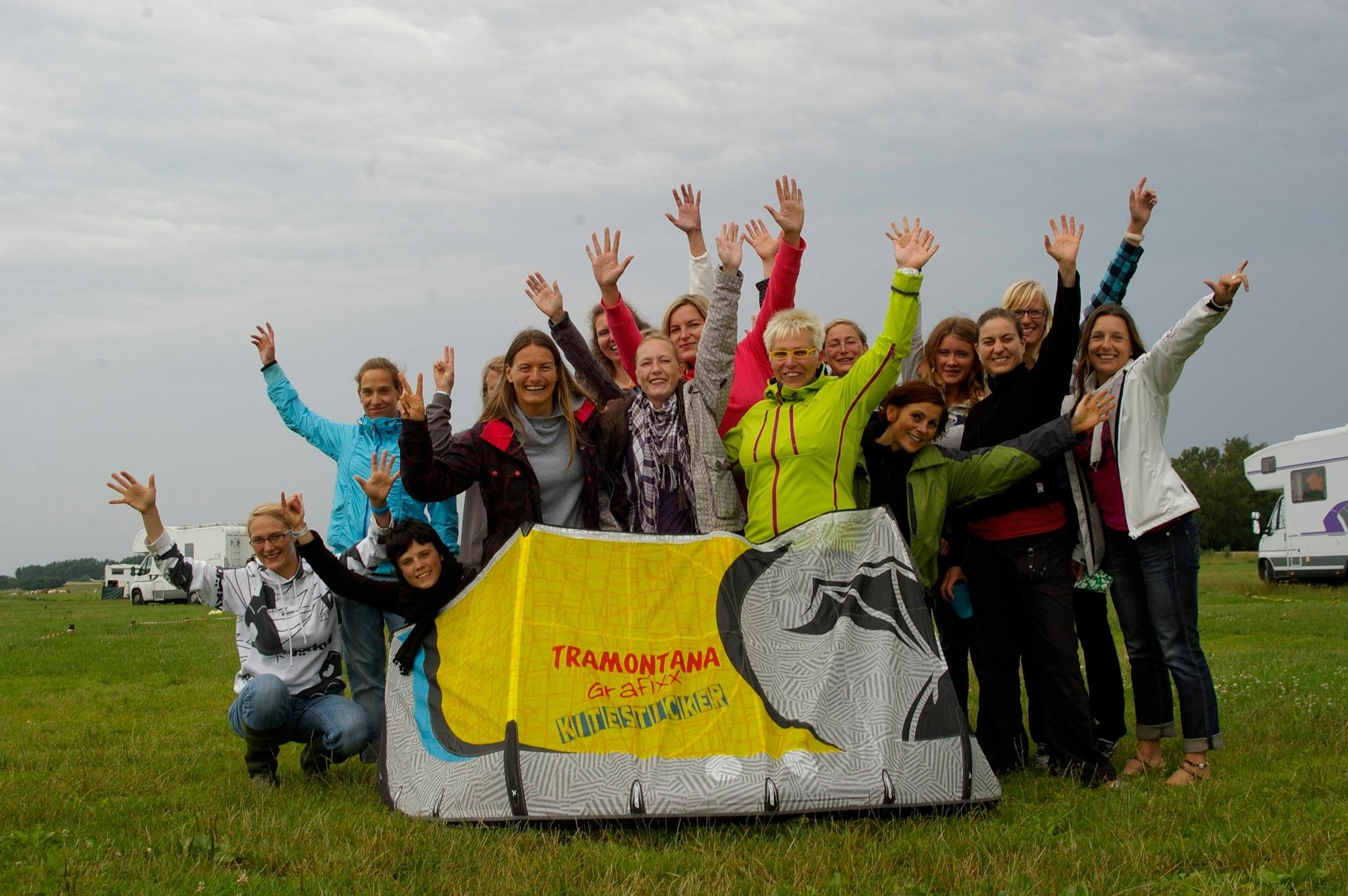 Another incentive: It's KB4girls week-end with world champion Kristin Boese again. Home base for her, too.
And really: main week-end language is German. Therefore it's not only about training our kiting, but also about improving our German skills. Starting with "Denglisch" (is that "Genglish" in English? Or is it Eutsch and Erman?), we make an effort and try to speak proper German. The adjuster is called "Anstellwinkel-Voreinstellsystem". Was anybody out there interested in learning German? O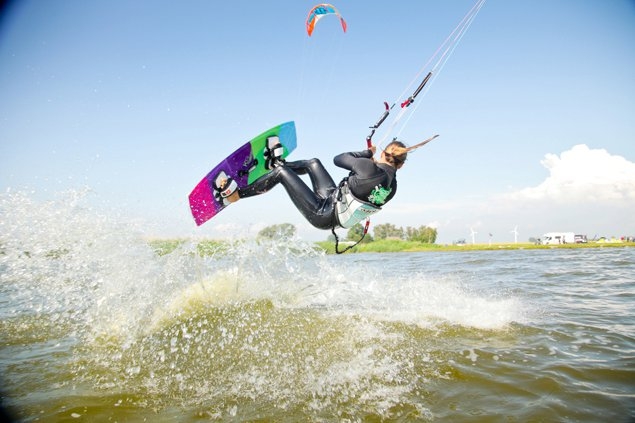 kay, let's come back to English.
Presenting ourselves. For most girls, this is not the first KB4girls week-end. Some have even participated in the German Kitesurf Trophy since the last event. Some want to train for it during the event. Quite some tricks to teach and learn.
Wind forecast: not great. But at the end, Mister Wind does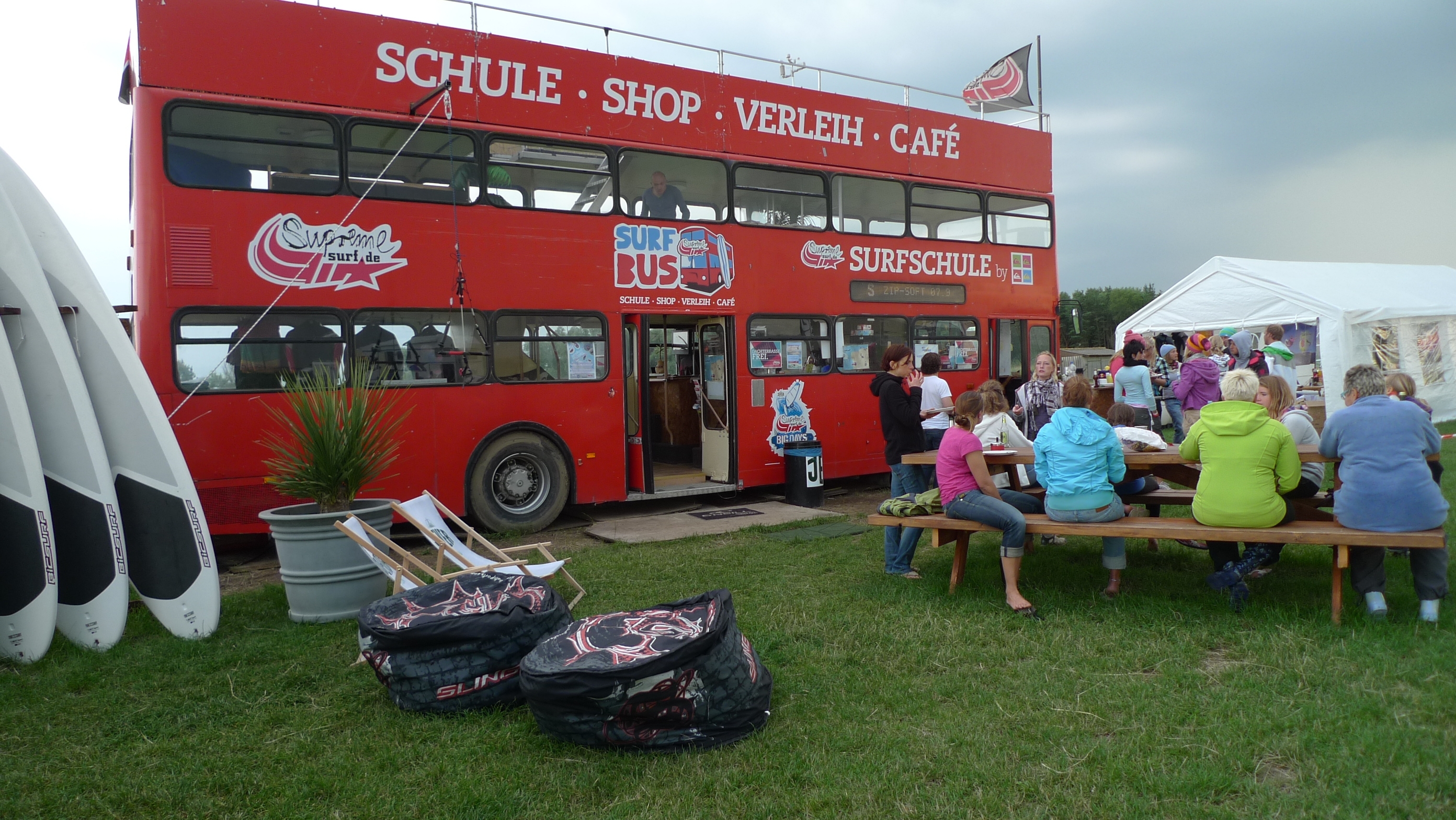 decide to be here for the girls with a good wind range to practice different disciplines: race on a surfboard, freestyle… By the way: We are in Saal at the Baltic Sea, and the Saaler Bodden provides kilometer-long perfect flat and shallow (but not too shallow) water…
Kiting in stronger wind is fun as usual. But learning and laughing is for sure during the lighter-wind-sessions, too: You can perfectly try how unrisky it is to unhook in light-wind conditions by

taking your kite back by the quick release: Complete depower, the kite just falls down. Kite supported jumps seem to be rather time-delayed with a 14 meter kite. And it's always good not to forget your first lesson and revise your relaunch, body drag, hot launch and kite-walking skills when the wind drops.
One highlight is the presentation of the Silke Gorldt association. Board members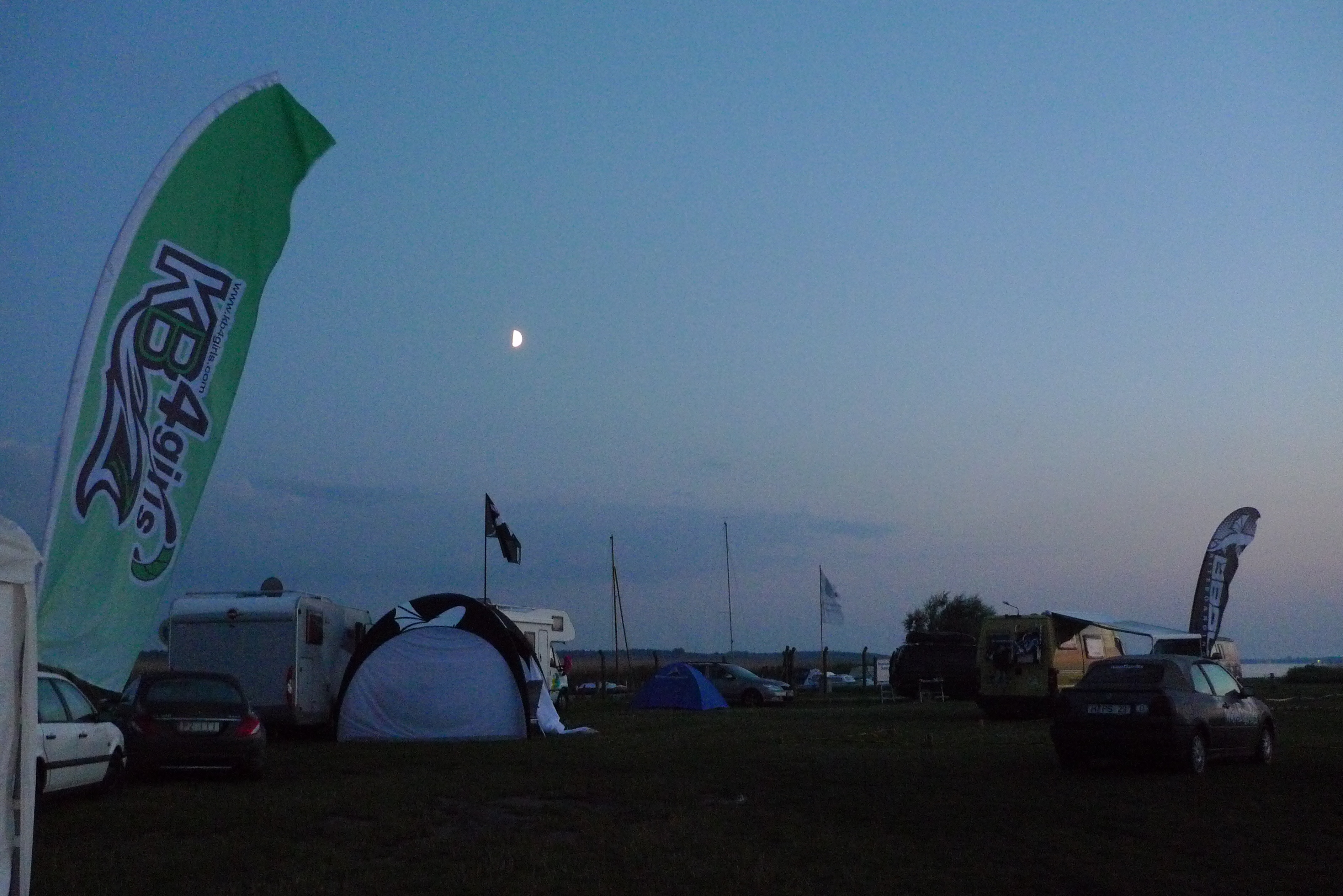 Thomy and Heike gave an in-depth view on how the association supports young kiters with their camps and how the association was founded after Silke's unfortunate accident in 2002. Sad but true, this was the starting point to progress on making kitesurfing safer. The association's very special approach is to teach safe kiting and promote the social side of the sport.
The second half of the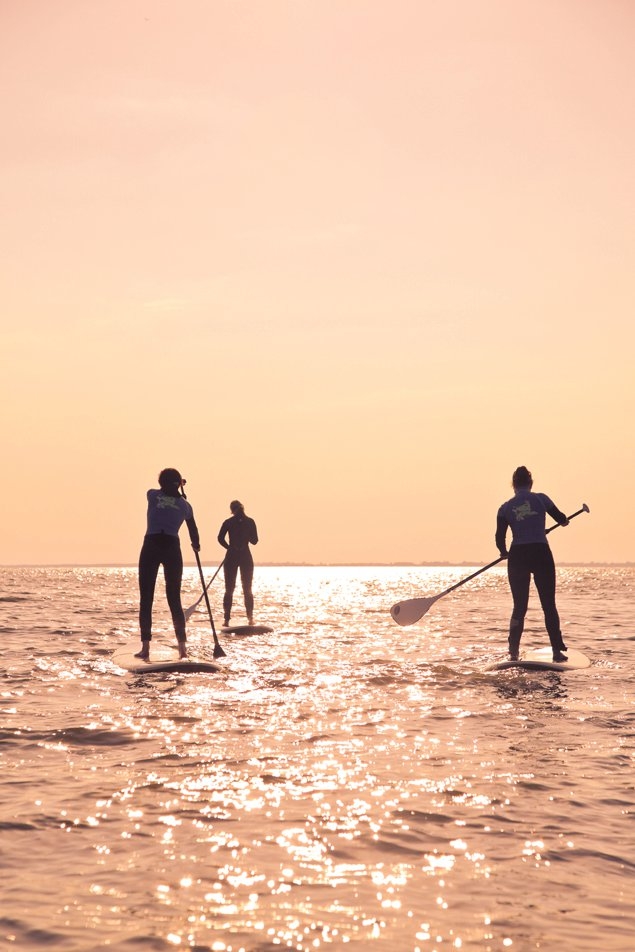 fundraising goes to the Surfrider Foundation Europe, a non profit organization, dedicated to defend, save and improve the ocean and coastline. This starts with environmental education of children by the foundation's members at schools.
Sleeping in cars, no shower for the week-end, sushi and BBQ party, cocktails presented on a kiteboard, midnight and early morning kite session, SUP into the sunset, yoga – the organization is impeccable thanks to Tramontana Grafixx, Best Kiteboarding and SupremeSurf.de. After my second KB4girls event, I can say that it seems impossible not to learn anything during such a week-end and have fun. Even with absolutely no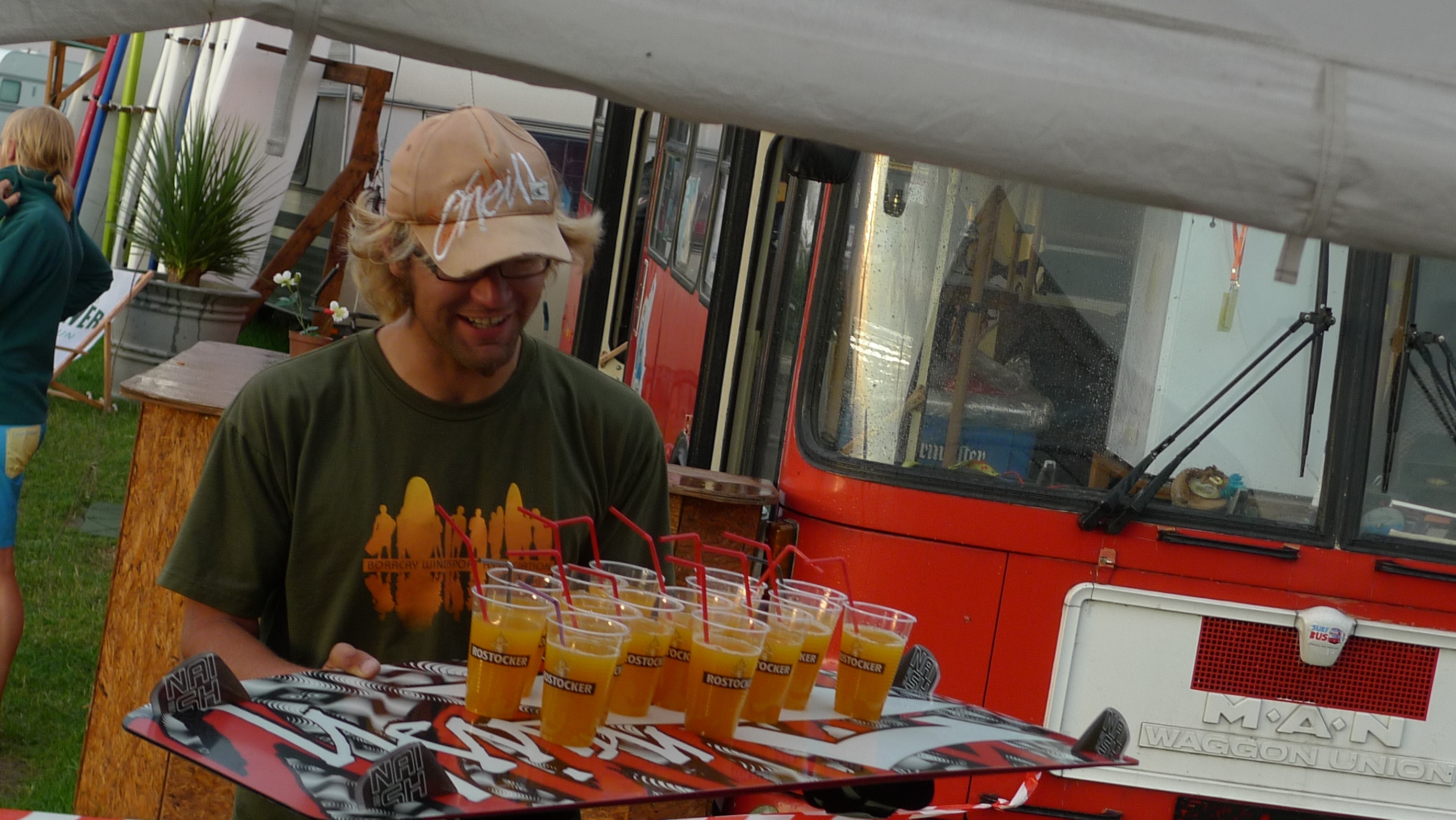 wind, we would have had the possibility to wakeboard. And at the end, we all found lots of new kite mates. Common travels, ideas, week-ends and activities are already planned. The story goes on.
A video of the week-end can be found here and here. The press release is available here.